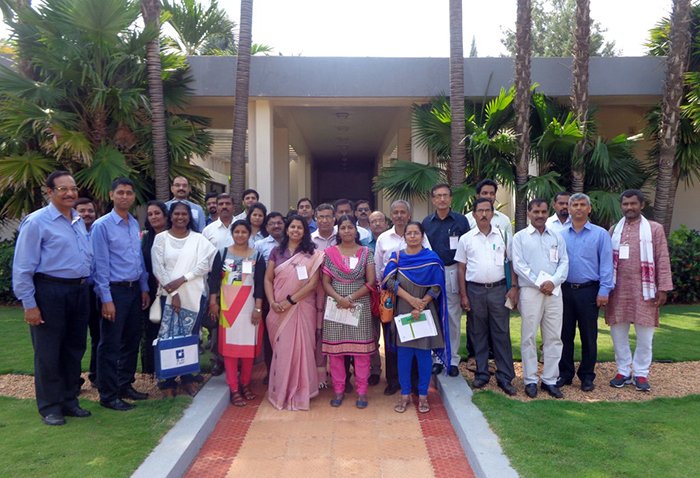 Event Details
International Institute of Waste Management (IIWM), Bengaluru organised a five-day residential training programme on "Effective Management of Hazardous Waste including e-waste co-processing and Hazardous Waste Rules" at Bengaluru from 17th to 21st October, 2016, sponsored by Environmental Training Unit (ETU), Central Pollution Control Board, Ministry of Environment, Forests and Climate Change, Government of India.
The focus of this training was to equip the field officers about the change points in the new Hazardous Waste Management and E-Waste Management Rules and also on the co-processing technology, in order to come up with better implementation strategies for the states. The training also included field visits to the waste management facilities to provide hands-on experience and in-depth knowledge on the best available technologies.
The training was attended by 20 government officials from State Pollution Control Boards from across India.
Objectives of the training programme were:
To understand the legal perspective of Hazardous Waste, E-Waste and Co-processing
To gain in-depth knowledge and technical details of management of Hazardous Waste and E-Waste and Co-processing
To identify the environment impact in the entire chain of implementation of Hazardous Waste, E-Waste and Co-processing aspects
Resource efficiency and resource recovery aspects of E-Waste and certain Hazardous Waste with special focus on Co-processing
To draw up an action plan to ensure effective waste management