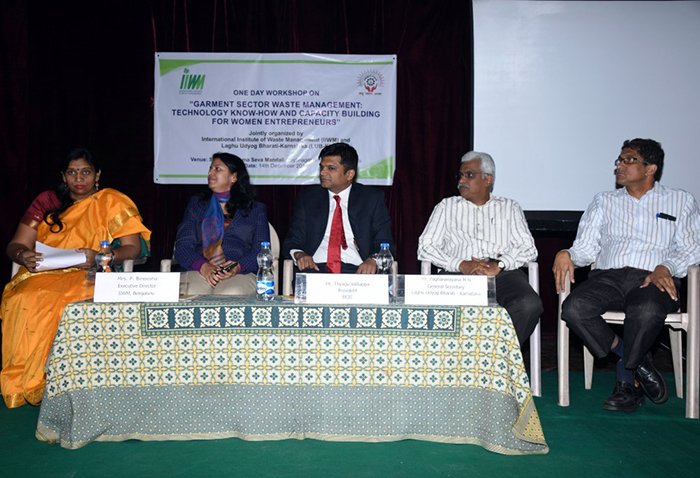 International Institute of Waste Management (IIWM) and Laghu Udyog Bharati-Karnataka (LU-K) jointly organized a one day workshop on "Garment Sector Waste Management: Technology know-how and Capacity Building for Women Entrepreneurs" on 14th December 2016 at Bengaluru.
The workshop provided various business ideas / initiatives for the new women entrants interested to take up waste management in garment sector and on the other hand also provided various marketing ideas / production up scaling initiatives for the women entrepreneurs already in the business in order to help them establish on the international market platform through exporting products.
The workshop was attended by over 100 women entrepreneurs from garment sector.
Objectives
The need of the hour is to upscale this initiative to meet the growing demand and also explore possibilities of exporting the product. This workshop was therefore aimed at the following:
Identify technology interventions to increase the scale of production
Capacity building of the women entrepreneurs to undertake exporting of the product