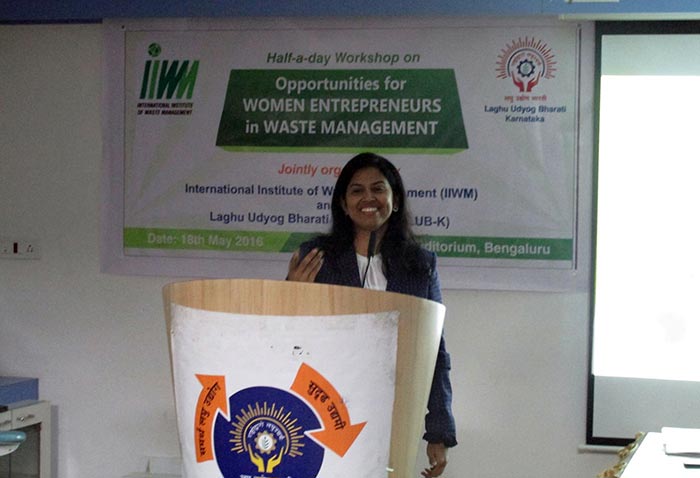 Event Details
International Institute of Waste Management organized a one day Training Programme on 'Opportunities for Women Entrepreneurs in Waste Management' on 18th May 2016 with the launch of "Swatch Bharat Mission" or "Clean India Mission" by Government of India in 2014. This workshop is intended for experienced women entrepreneurs, new entrants, women and self-help groups (SHGs) who are exploring business opportunities in waste management and women who are interested in contributing to nation building process by tackling social problems in these sectors. This workshop will provide broad ideas, approach to set up MSMEs and discuss future prospects.
The workshop was attended by 100 women participants from diverse backgrounds who were interested to start a venture in waste management sector.
As part of this assignment, a Focus Group Discussion was organized to gather the views of the stakeholders of Mysore District. The Training Programme was witnessed by 31 participants across the district of Mysore.
Objectives
To encourage women entrepreneurs on entrepreneurial skills and innovative ideas and come up with sustainable business models.
To create a forum to interact with the established entrepreneurs.
To provide information on latest technological advancements and future potentials.
The focus of this project is on the women from the rural and semi-urban areas with special attention to low income groups.